The Real Cost of an MBA
There's no one-size-fits-all approach to an MBA. Read some of our favorite interviews from our MBA blog series and learn how some students navigate the costs.
There is no one-size-fits-all approach when it comes to budgeting for an MBA. While the degree can represent an incredible opportunity for career advancement, it comes with its fair share of costs. As everyone navigates these costs differently, we wanted to put together our favorite interviews from last year's MBA blog series. Read about how a diverse array of individuals financed their MBAs and how they navigated issues such as consumer debt, student loans, and switching career paths.
Abby identified as a nontraditional applicant who had worked in biotech and politics. After getting into Ross and facing unemployment as a result of the COVID-19 pandemic, Abby knew funding was going to be an important factor in her program selection. With her background and profile as a strong applicant, she was able to secure $150,000 in scholarship money for her two-year MBA program.
Despite being awarded significant scholarship money, Abby was still anticipating having to take out loans to cover room and board and other living expenses. Fortunately, the earning potential associated with an MBA graduate entering management consulting should allow her to quickly pay off those loans. She planned to take out around $16,000 a year for room and board costs and pay it off within a few years.
Sebastian described himself as a traditional applicant who had worked in banking in his hometown of Caracas, Venezuela. Sebastian received partial scholarships from some prominent programs, but he was still responsible for covering most of the cost. He also received funds from family members but actively worked to earn money through internships to pay toward his degree.
Perhaps one unexpected cost of Sebastian's MBA experience at MIT Sloan was consumer debt. With a robust program come plenty of opportunities, and it can be tempting to seize them all and worry about the cost later. "It's very easy to fall into this trap of 'the MBA is the best two years of your life.' That 'you've got to take advantage of it, pay for it, go for it, go to that goal.' The trap: 'do that, do this," Sebastian said. While he was able to travel the country and enjoy all sorts of new experiences, it wasn't a totally sustainable way to spend money.
The two years spent earning an MBA can be a time of abundance. Students have access to academic resources, jobs, travel, and networking opportunities. Sebastian dove in headfirst but quickly came to realize that he might have to handle his finances better. While Sebastian's educational expenses were covered by scholarships, internship earnings, and family funds, he recognized that an MBA at MIT Sloan — or anywhere — was a worthwhile investment. For him, the prospect of taking on consumer debt was worth it in the long run if it meant traveling and getting the most out of his MBA experience.
Varun was accepted into MIT Sloan's one-year MBA program, which is designed for professionals who have worked for 10 to 15 years, and scheduled a sabbatical from his senior management role at KPMG in London. While he was happy with his compensation at the time, his salary wasn't enough to both cover the cost of tuition and support his family. He did not want to move his family to Cambridge, Mass., during the pandemic, so he took on the added pressure of maintaining two households (one in the U.K. and one in the U.S.).
For Varun, earning his MBA from MIT was the ultimate dream, so the cost wasn't ever going to be a deciding factor. "I would have not gone to any other university, even if they had given me a 50% discount," he said. That also meant he was prepared to take out loans, a choice his parents didn't necessarily understand. But since Varun was an international student, he didn't have a lot of options when it came to financing his education. Without any scholarship money to help, he had to take out a 20-year loan with Discover. With a 4.5% interest rate, his loan will be $350,000 upon graduation spread over 20 years. While Varun was able to get into and finance his dream school, his loan amount did cause some anxiety. He wondered whether he should have saved up more or asked a U.S. relative to co-sign a loan so that he could secure a lower interest rate.
Before entering Harvard Business School, Mike earned a B.S. in mechanical engineering from Notre Dame and worked at Ford Motor Company for about five years. Early in his career, he focused on product development before moving into more of a product strategy, business development, and management role. While his starting salary of around $70,000 was less than some of his peers who entered banking and other industries, he was able to take advantage of the low cost of living in southeast Michigan and save quite a bit of money. That set him up nicely when it came to financing his MBA.
Harvard awarded Mike need-based scholarships, and his Harvard financial aid package ended up being larger than expected. "I ended up receiving $45,000 for the first year, which is almost twice what I thought I would be getting. The cost of attending actually ended up being somewhat closer to what I thought I would be paying at another school. I'm actually paying a lot less — I thought I'd be staring down this bill of $70,000 in annual tuition, plus the cost of living, plus extraneous spending on travel, food and other experiences with my wife. With the generous financial aid package, I'm spending significantly less than I thought I would be," he said.
Perhaps the biggest financial surprise was the cost of living. Mike and his wife downsized and were still paying twice as much in rent as they were in Ann Arbor. At the same time, the pandemic significantly reduced their extraneous spending. With travel restrictions and restaurants shut down, there weren't as many opportunities to spend their disposable income, which can be a blessing in disguise. When it came to spending money while earning his degree, Mike was more concerned about value than cost. "I'm not super money conscious. This is more of a once-in-a-lifetime experience type of thing where I'm in this bubble for two years, meeting amazing people," he said.
John — Columbia Business School
For John, financing played a big role in his decision-making process. After receiving a need-based scholarship from Columbia Business School, he was able to commit to the program, which was also his top MBA choice. "From Columbia, I received about 75% of my tuition, $120,000. We haven't heard back regarding merit scholarships, that was just a need-based scholarship," he said. He also was a finalist in the Hispanic Scholarship Fund, and at the time of his interview, he was waiting to hear back about a few more scholarship applications. John hoped to use those funds to cover the rest of his tuition costs.
John had more trepidation about taking on big loans due to his experiences as an undergraduate student. Going into undergrad, he didn't have a lot of guidance when it came to financing his education, and his parents were a little reluctant to disclose their financial information. After he and his parents learned more about merit-based versus need-based financial aid, he went from having to take out around $25,000 in loans during his first year to receiving assistance from Pell Grants. As he prepared to enter his MBA program, he had a lot more knowledge and experience about financial aid under his belt, but he was still nervous about loans, especially since he was a major contributor to his family's finances.
When it came to spending, John tended to splurge on trips and experiences and spoil his niece and nephew, but he became focused on saving as he prepared to begin his MBA experience. All it took was one visit to New York to realize that the cost of living was going to be more expensive there than in New Orleans, but John had a plan in place. While he wished he could continue to contribute to his family, he took comfort in the fact that the situation was temporary and that some sacrifices would result in more opportunities and a higher income in the future. As he considered how frugal he would have to be during his MBA program, he prepared for the worst and hoped for the best. He didn't know exactly what to expect, but he wanted to make sure that he was able to travel, build networks and splurge every once in a while
Juno is here to help
We hear you, and we are happy to be a sounding board and to share tips and tricks for navigating finances in business school. Get started here.
---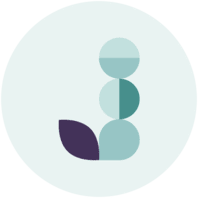 Written By
Juno Team
Juno came into existence to help students save money on student loans and other financial products through group buying power by negotiating with lenders. The Juno Team has worked with 90,000+ students and families to help them save money.